Services
Our Services, We offer one-stop service with reliable and professional transport from your door to your client's door. Our service includes as follows...

Inland Transport:
If you require transportation of commodities to your clients or to various manufacturing plants, We can assist you. We currently provide road freight transport throughout Kingdom of Thailand and neighboring counties such as Malaysia, Laos and Myanmar.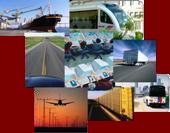 Other services
Triangle Shipments :

With extensive global agent network, this allows us to handle shipments that move from worldwide origins to destinations other than the customer location. The details of your vendor will be shielded from your customer, so called triangle shipment.

DG Cargo:

Our business operations process knowledge and expertise allow us to handle and deliver DG cargo to the clients safely within stipulated time frame.

Documentation and Form:

Documentation is important for the shipment of an item overseas. There are a number of documents that needs to prepare for the shipment that require specialist knowledge such as Form A, Form E, and other forms. Here, we can do that for you and get rid of your headache and safe you money.